this month's link party will be all about decorating our doors. you can write a post about your front door, the back door, your bathroom door, bedroom door, or whatever old door you want.
this is our front door. isn't she pretty? we just gave her a makeover (post coming soon). now all she is missing is some pretty spring swag.
i am currently collecting ideas for decorating the front of the house. i want the front of our house to be clean, crisp, and welcoming. 
as for the color pallet, i am stuck with navy blue as my base (thank you hoa). it's not my favorite color but it is starting to grow on me a bit. with that said, i am looking forward to adding bright pinks, yellow, or greens.
i have also gathered up a little spring inspiration to make our doors super cute this spring.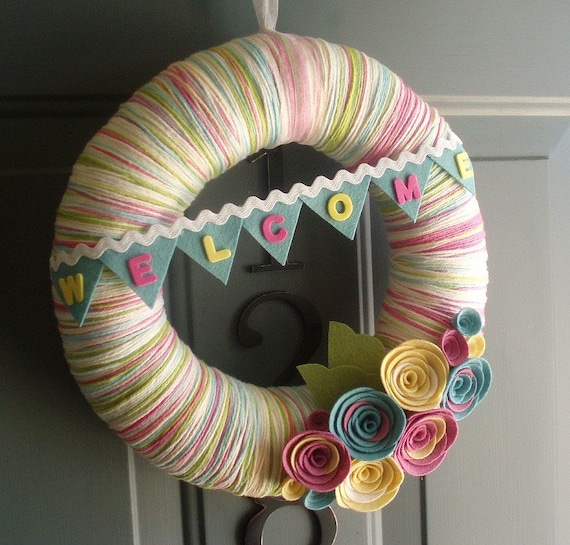 i will share my door with you later this week but in the meantime the link party is open!
there are a few rules:
1. please link up direct posts only.
2. the post must be related to the current theme.
3. you must link to this blog or post to participate.
please invite your friends to the party too!
you may find this post linked up here and here.
Thank you for subscribing to Literally Inspired.
If you are interested in following along please visit the
subscription page
to find the subscription that fits your needs or simply enter your e-mail address below.